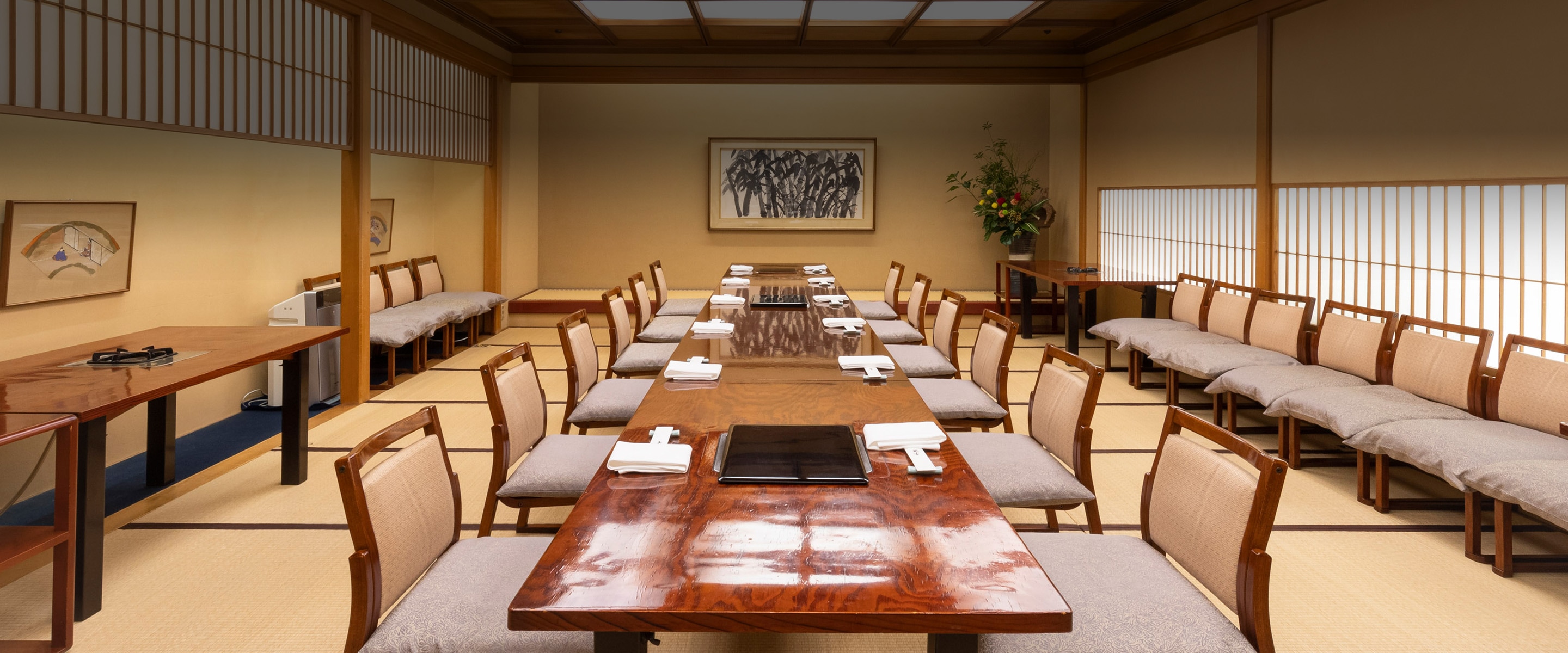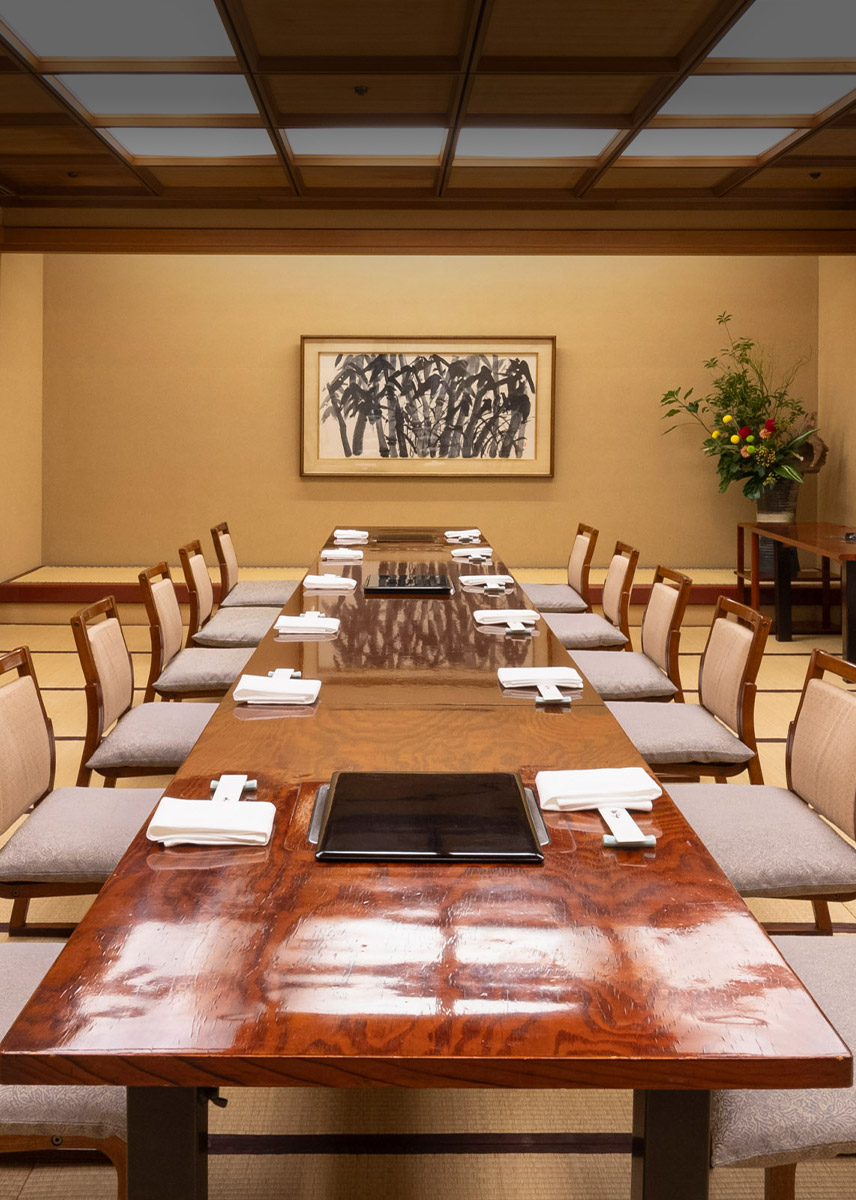 Room
The relaxing private room.
Matsu no Ma
Matsu no Ma can be used as a private room for up to 35 people.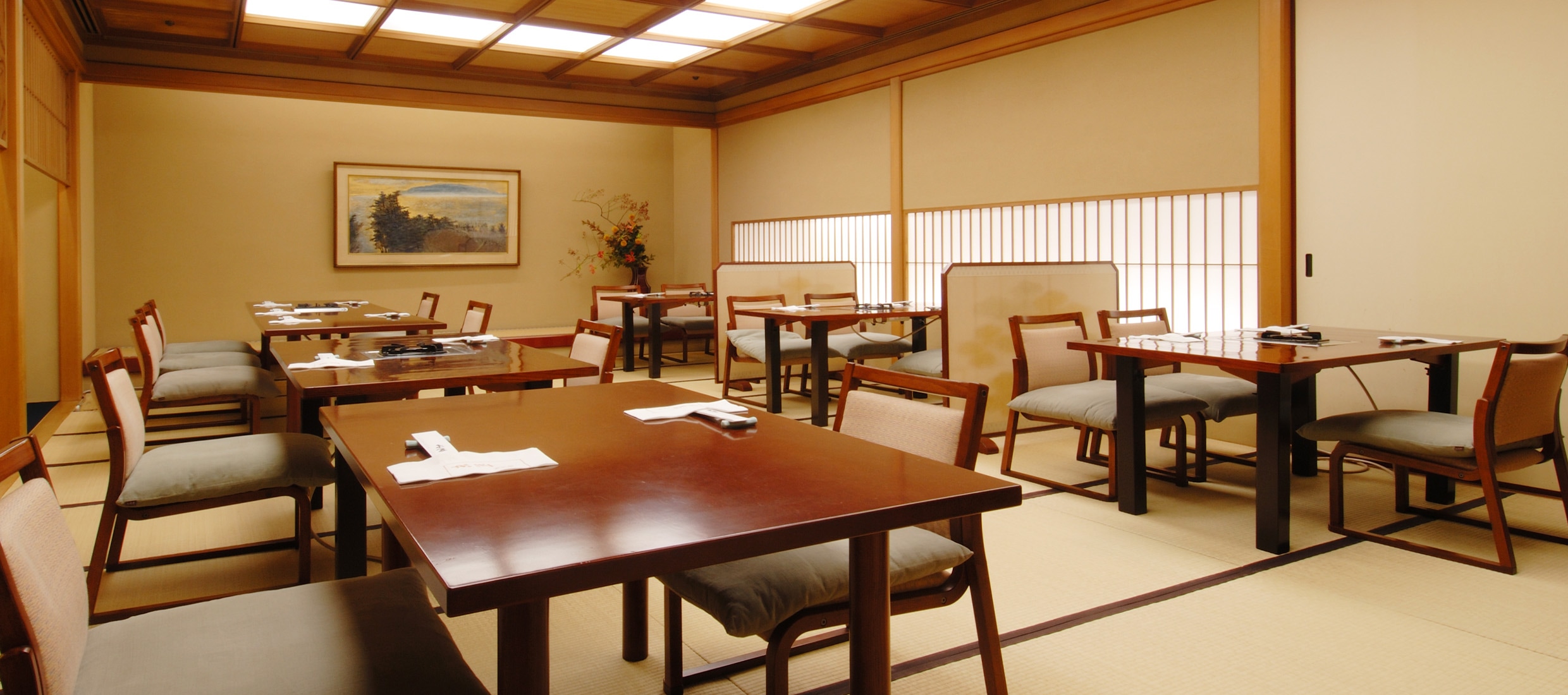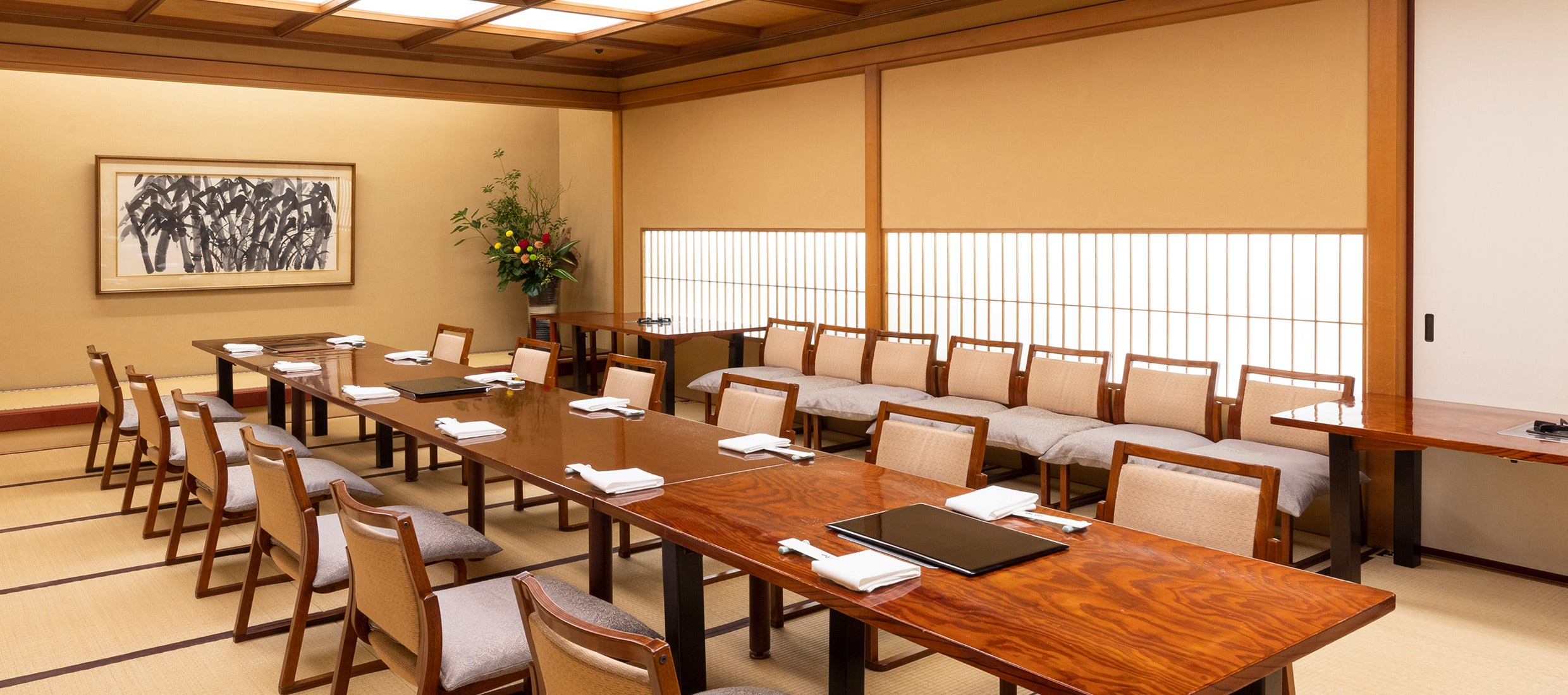 Private Room
All rooms, except the largest Matsu no Ma, Ume no Ma, Ran no Ma, are in "horigotatsu" style, where sunken areas are made under the tables on the tatami straw mat floors, to provide comfortable leg room.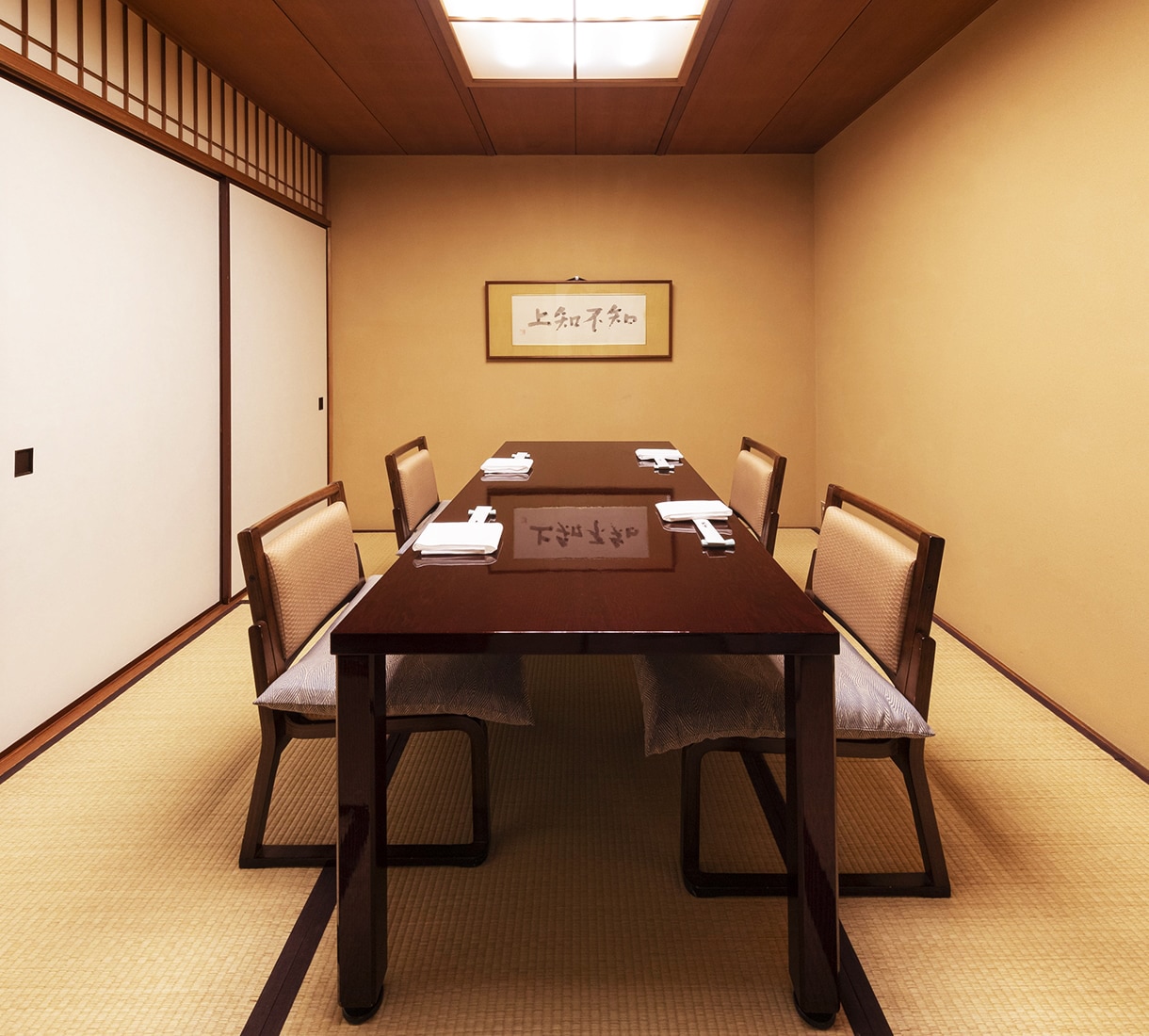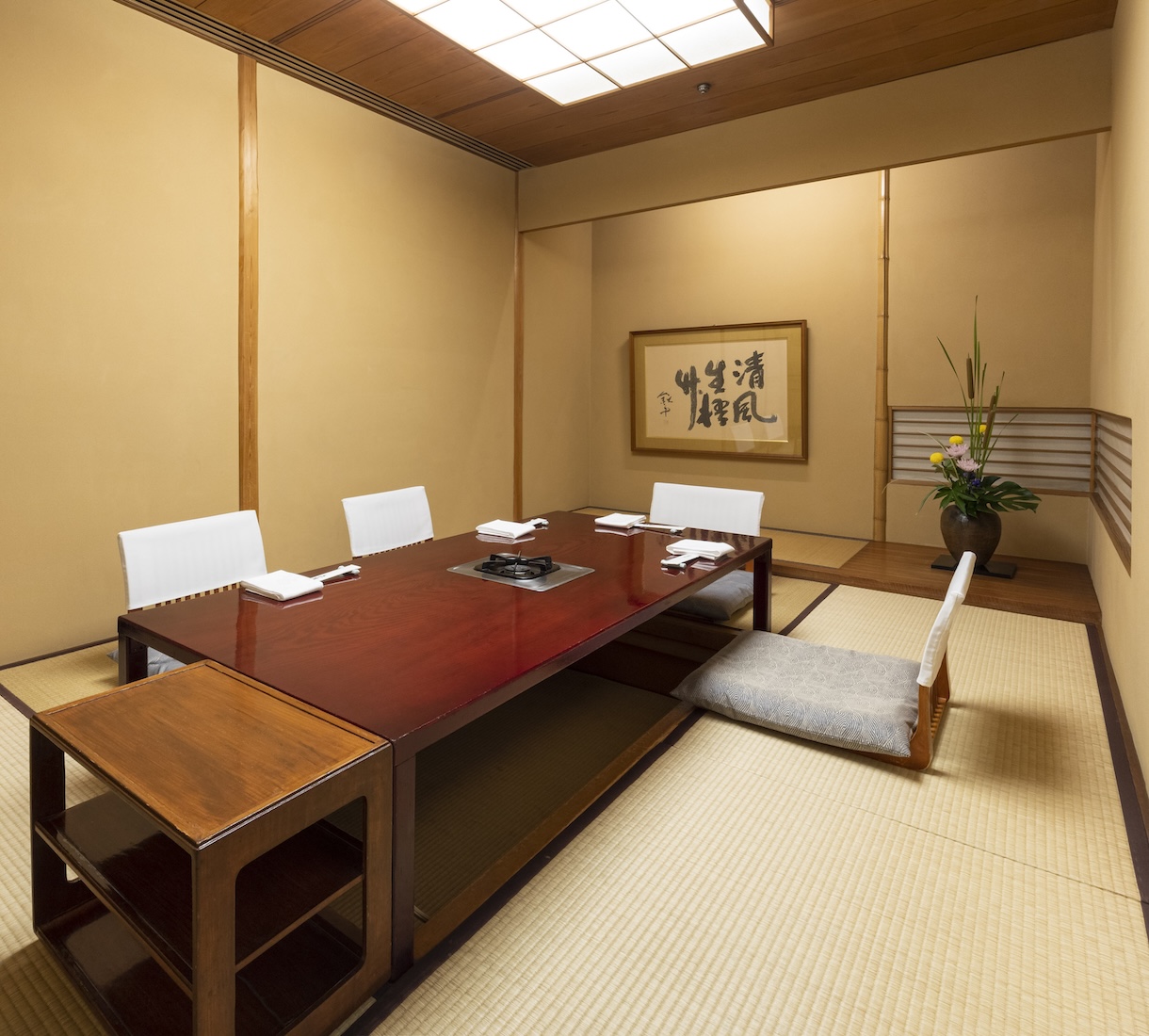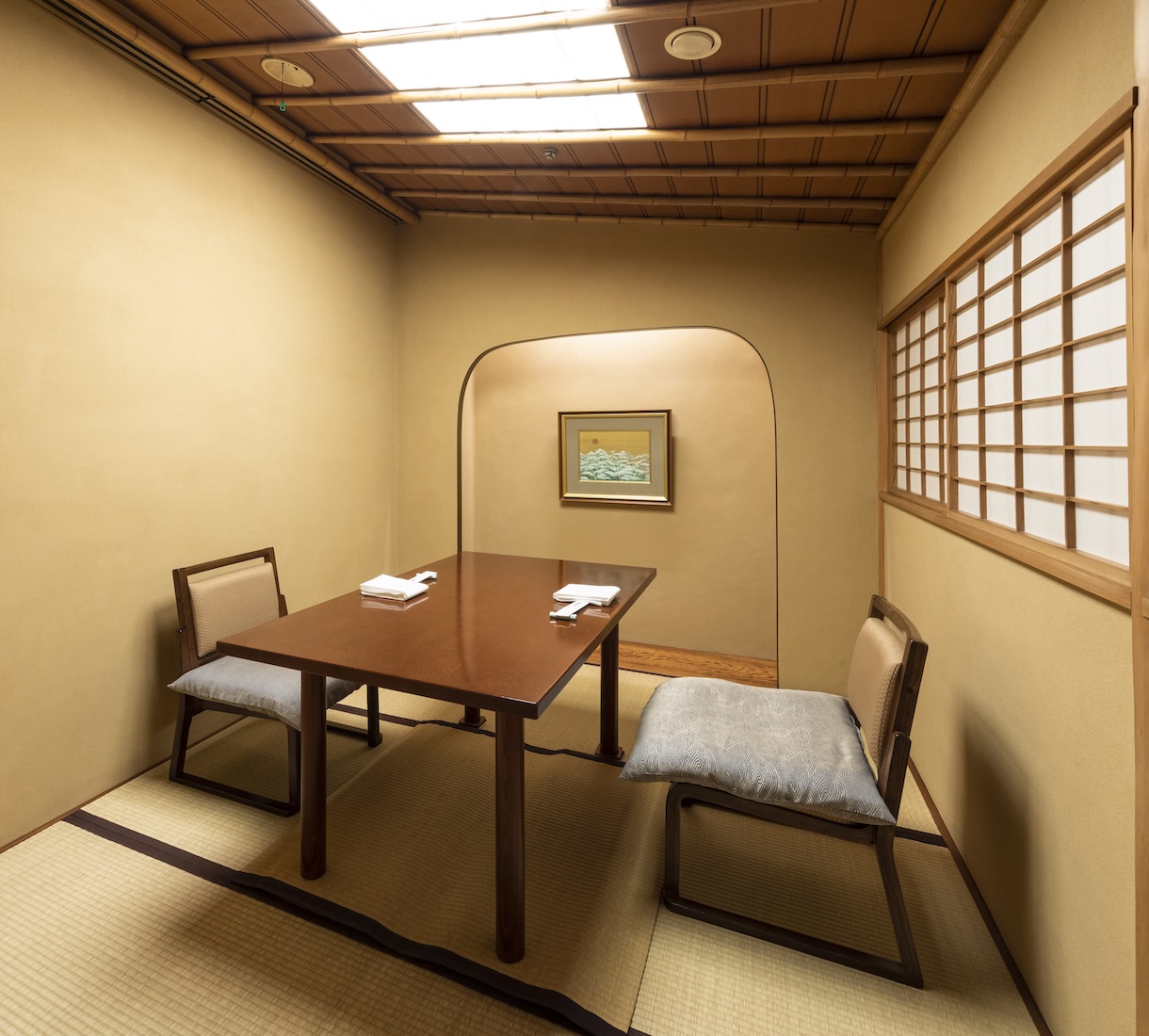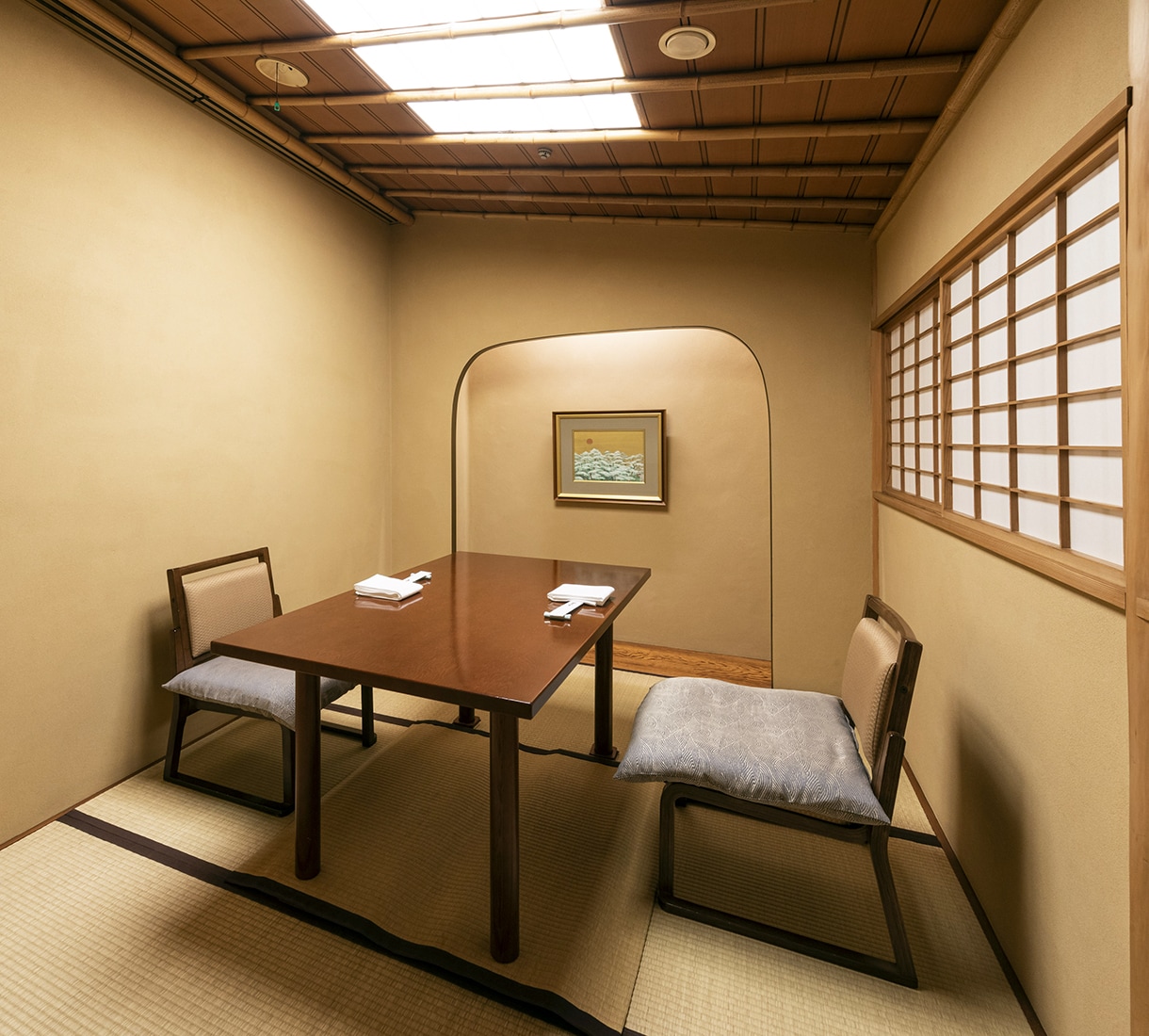 Feature of private room
| Private Rooms | Space | Capacity | Room Charge |
| --- | --- | --- | --- |
| Take no Ma | 8.2m2 | 1 – 4 people | ¥3,300 / 2 hours |
| Kiku no Ma | 9.9m2 | 2 – 6 people | ¥3,300 / 2 hours |
| Ran no Ma | 9.9m2 | 2 – 6 people | ¥3,300 / 2 hours |
| Ume no Ma | 13.2m2 | 2 – 8 people | ¥3,300 / 2 hours |
| Matsu no Ma | 46.2m2 | 8 – 35 people | ¥11,000 / 2 hours |